Given PHP's continual evolution, today we're announcing the deprecation of a number of our native runtimes.
PHP 7.3 and 7.4 are at end-of-life and no longer receive security updates from the PHP core development team. In addition, Amazon Linux 1 images have been end-of-life since 2020 and will no longer receive security updates at the end of this year. In light of this, we are phasing out support for these runtimes over the coming months.
Beginning today, deploying any new environments using php-7.3, php-7.4, php-7.4:imagick, php-7.4:al2, or php-8.0 runtimes will no longer be possible. For existing environments, it will no longer be possible to deploy these runtimes beginning on December 31st, 2023.
We recommend upgrading your application to a newer version of PHP at your earliest convenience. Doing so will allow you to leverage one of our AL2 runtimes with longer-term support. You can find a complete list of supported native runtimes in the Vapor documentation.
Moving forward, we have scheduled the deprecation of our supported native runtimes in line with PHP. Please see the table below for full details: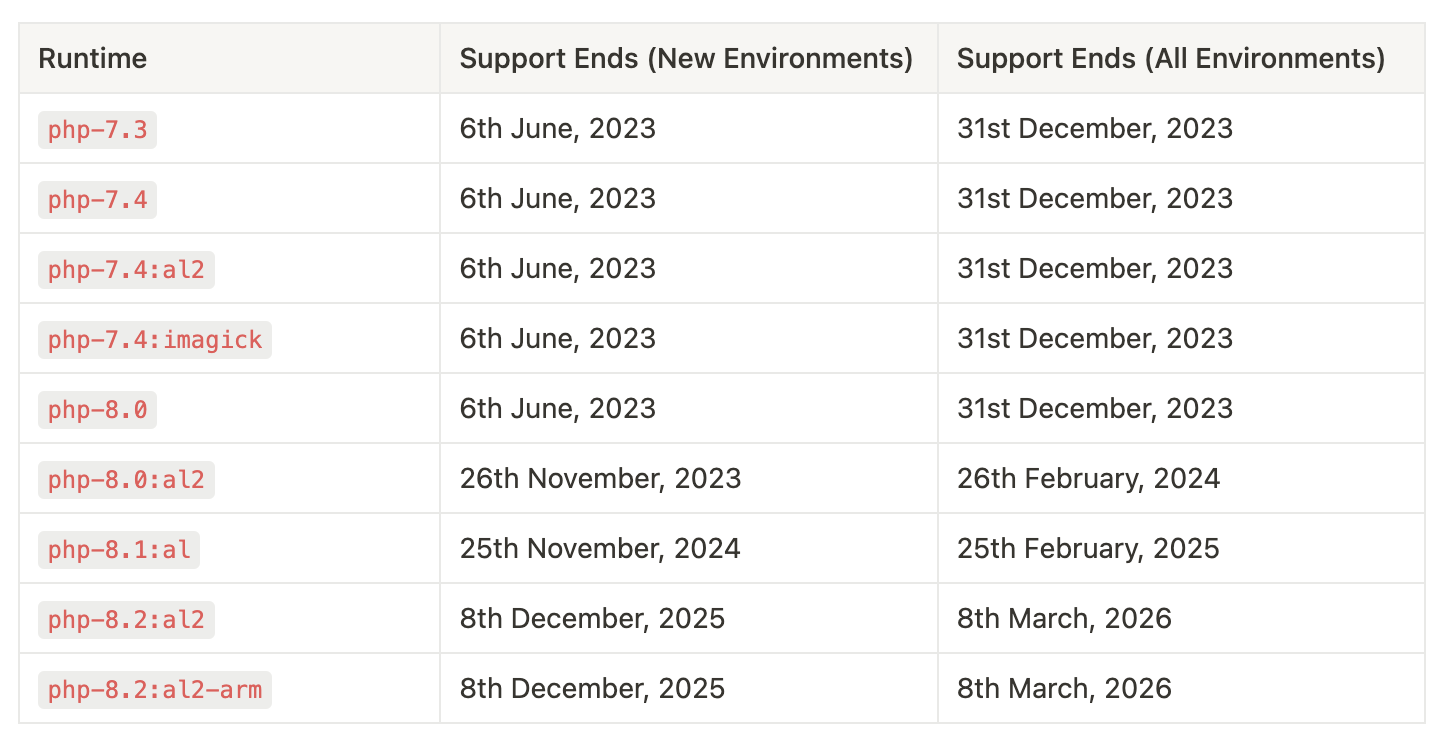 Of course, we'll be bringing new native runtimes online as and when new versions of PHP become available.