It feels like just yesterday, but it's been over three years since Taylor announced Vapor at Laracon US in 2019. During that time, we have assisted Artisans across the world in deploying their applications in a serverless environment and, in doing so, have helped ease the burden of scaling to meet demand.
However, we're not finished yet - we believe Vapor can help even more of you take the pain out of infrastructure management. We want to make it even easier to get started.
Today, we're proud to announce Vapor sandbox accounts!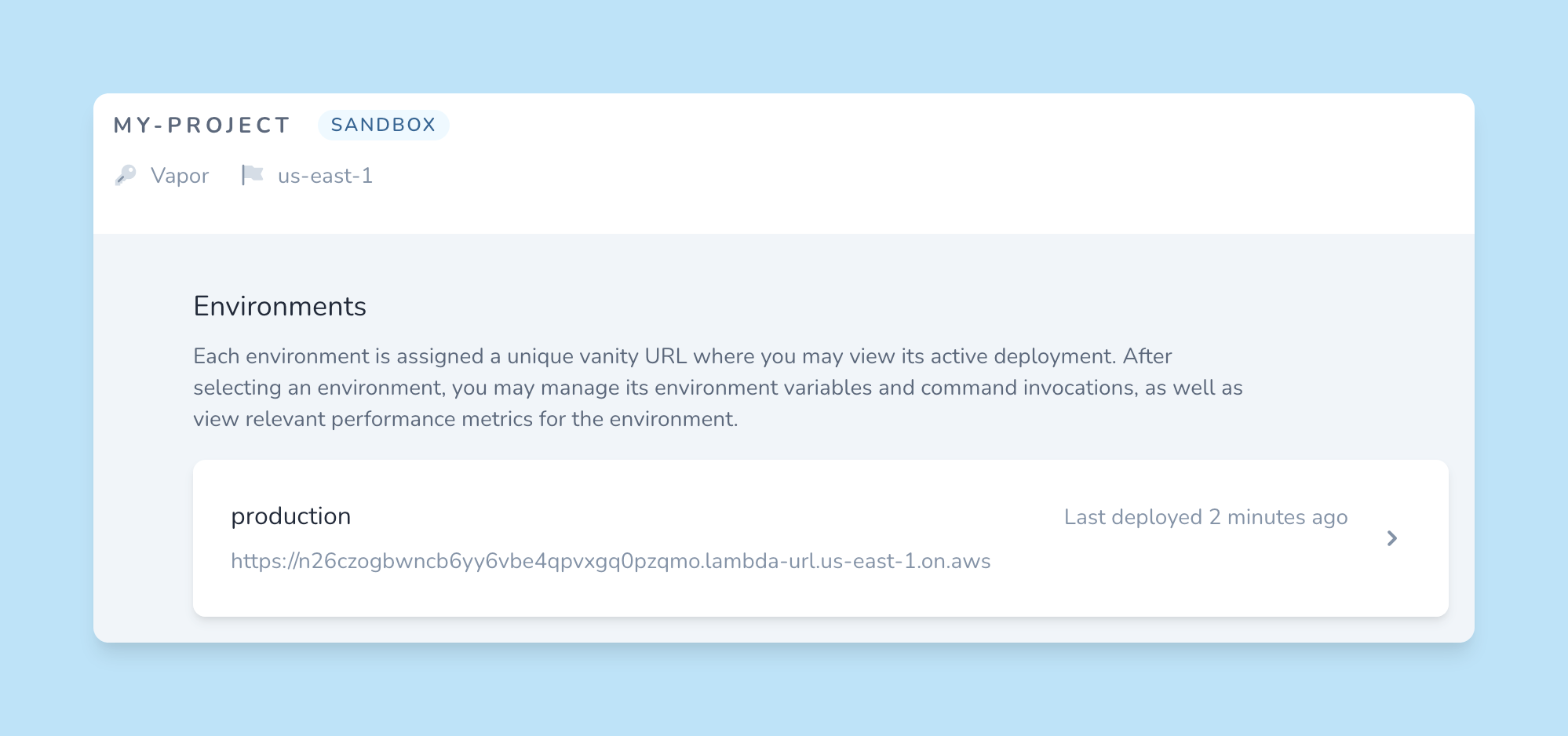 A Vapor sandbox account provides you access to all the features of Vapor free of charge (excluding your AWS charges). You are free to setup a single project utilizing all the power of Vapor including databases, caches, firewalls and more.
We are able to offer this new functionality by leveraging AWS Lambda function URLs. Function URLs expose an HTTP endpoint to directly invoke an associated Lambda function. Custom domains are not supported in sandbox accounts, but should you wish to add one and take your project into production, it's as simple as upgrading your account.
Vapor has always been a great option for serving and scaling your Laravel application, but with sandbox accounts, it's now even easier to see how quick, easy, and painless it is to provision, deploy, and manage your Laravel application in a serverless environment.
We really hope you enjoy this exciting new update to Vapor, which you may start using right away! Sign up today at vapor.laravel.com!