Today we're happy to ship a wonderful new feature to Laravel Forge: the Forge Command Palette! We love making Forge the fastest, simplest, and most enjoyable way to manage your Laravel servers across a variety of platforms.
To make you even more productive, the new Forge command palette allows you to navigate your servers and sites in seconds. To get started, just hit Cmd+K or Ctrl+K on your keyboard and start typing the name of one of your servers or sites.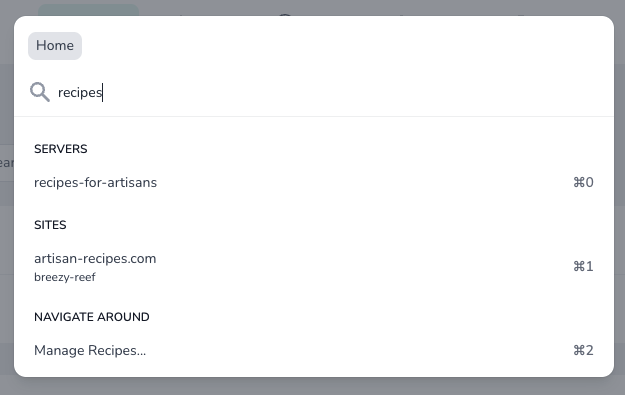 Once you select a server or site, you may quickly navigate to any of the server / site specific tabs to manage things like SSH keys, queue workers, daemons, scheduled tasks, and more.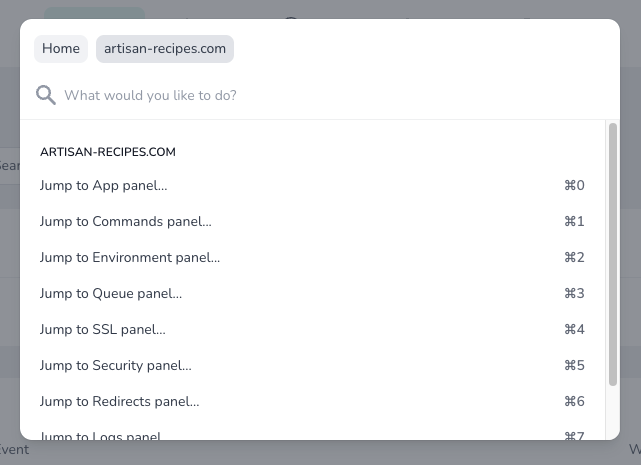 In addition, when first opening the command palette, you can perform other common Forge actions like managing your source control accounts, server provider accounts, or opening the Forge documentation.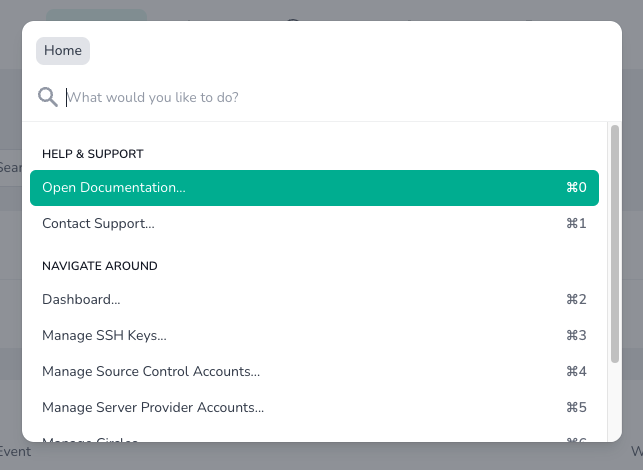 We thank you for your support of Laravel Forge and the entire Laravel ecosystem and we hope you love this new feature!
If you don't have a Forge account, now is a great time to sign up! Forge allows you to painlessly create and manage PHP servers which include MySQL, Redis, Memcached, database backups, and everything else you need to run robust, modern Laravel applications.